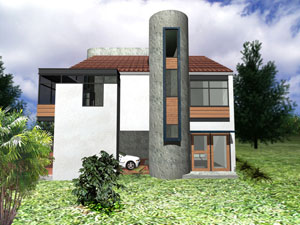 Architectural design:

Our vision embraces working together with our clients during the whole architectural design process. Our duty as a consulting firm is to make proposals which will transform an idea into unique and personalized architectural designs.  Our philosophy is that all projects, no matter how big or small, are equally important to us, since they represent the effort and trust each customer has placed on us.

We are capable of developing every step in the architectural process from preliminary studies, design, construction blueprints, permits, and supervision.
Urban design:

We are capable of developing all kind of urban projects and master plans. We have support from diverse professionals in every branch involved in theses developments.

Commercial interior design:

As a result of the increasing amount of shopping malls, and aware that any business' success is supported on its image, ACUÑA LETT ARQUITECTOS has created a design branch dedicated exclusively to remodeling interior spaces for commercial purposes.

Turn-key operation project organization:

One of our services is taking care of every aspect in the development of a project looking forward to offering our clients a turn-key operation. We are capable of coordinating engineering, documentation, bidding processes and building processes along with other companies. We even offer the alternative to those who want their project delivered with all furniture and equipment.